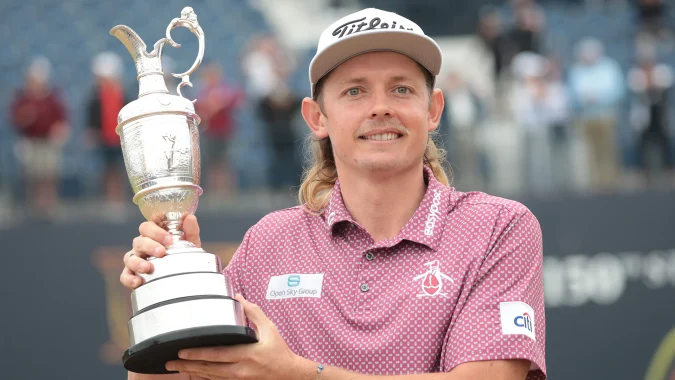 A sporting event like no other, the 151st renewal of the Open Championship is upon us and on this occasion, the honour has been bestowed upon Merseyside and more specifically, Royal Liverpool GC. The reigning champion is the supremely talented Australian, Cameron Smith who was victorious at the home of golf, St Andrews, last year beating the last champion at Royal Liverpool, Rory McIlroy after a phenomenal performance on Sunday. McIlroy comes in to this tournament as a red hot favourite after a tremendous win at the Scottish Open just last week and the world number 3 stating that his game is in a great place right now.
No One Since Nick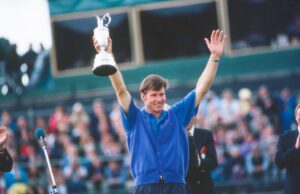 There are plenty of factors to look in to when choosing who is going to win the Open Championship and a glaring omission to the winners circle recently is the fact there has not been an English winner of the tournament since Sir Nick Faldo's victory in 1992 at Muirfield. The afore mentioned McIlroy, Darren Clarke and Paul Lawrie have all been British winners of this tournament but none of them English which begs the question, can an Englishman get over the line this year. I have my possible contenders below.
Tyrrell Hatton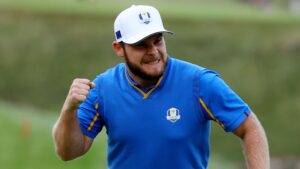 At one point last week it looked like Hatton had one hand on the Scottish Open, but a poor close to his round meant that he was to fall short on this occasion. A solid player who is never afraid to speak his mind when something goes wrong, Hatton would not be a shock winner this week. I think if he was to keep his temperament with the course and his own game he has every chance and the crowd are bound to give him all the support you would like, as he is a boyhood Liverpool supporter and showed his support for the Anne Williams Golf Day on Monday, which showed a real touch of class from the world number 13. If he becomes agitated and becomes erratic, especially off the tee this week, he will find himself out of contention before his chances have even been talked about.
Tommy Fleetwood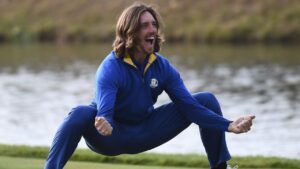 A local lad hailing from just across the water to the course, Fleetwood I would say comes in to this tournament with the best chance of any Englishman after some really solid performances on tour lately. Still yet to win a PGA Tour event, you wonder when this hoodoo is going to end for such a talented player and consistent performer. You'd have been forgiven for thinking you'll never win after Nick Taylor's final putt in the Canadian Open playoff but Fleetwood has used this as fuel to try and improve and get over the finishing line after a strong T6 alongside Hatton at the Scottish Open. Could it be another story like Matt Fitzpatrick, his first win on the PGA Tour being a major championship, we'll have to wait and see.
Matt Fitzpatrick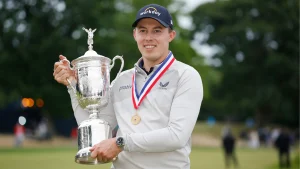 Following on from that we have our first of 2 major champions in the list in the shape of 2022 US Open champion from Sheffield, Matt Fitzpatrick. A long hitter of the golf ball and a winner on tour this year at the RBC Heritage, Fitzpatrick will be another player who people will look at to become the first English winner in 31 years this week. A man who has been in the headlines in the build up to this week due to both he and his brother Alex making the field this week after the latter qualifying at West Lancashire at the start of the month, you would not back against Fitz being the first English winner since Sir Nick.
Justin Rose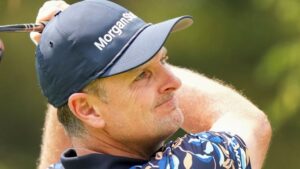 The final man on the list is the most experienced and one time low amateur and winner of the silver medal, Justin Rose. A man who has had a solid season himself winning at Pebble Beach earlier in the year in the AT&T Pro-Am, I had Rose as one of my top picks a few weeks ago and seen him as a real threat to the top players in the field. However after a poor performance and missing the cut last week at the Renaissance Club, I feel like maybe it might not be Justin's week, however saying that you can never count out a man of his quality. In a star studded 3 ball containing worlds number 2 and 3, Jon Rahm and Rory McIlroy, Rose could fly under the radar and become a major champion for the 2nd time after his US Open victory at Merion.
Silver Medalist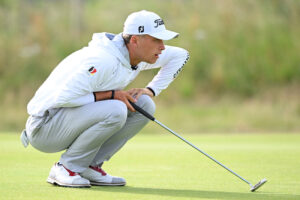 On the build up to the Open, I took myself down to West Lancashire for the final qualifying a few weeks back and the player who stood out for me on the day was the big hitting German, Tiger Christensen, gaining a spot with ease after a tremendous 2nd round whilst playing alongside another qualifier, Alex Fitzpatrick. Christensen is the outsider of the bunch to win the silver medal but I think he will defy those odds and make a name for himself this week. I really do think he has all the skills to become a real star in the game at just 19 years old and the power he possesses is such a huge attribute to have, if he tidies up his distance control with his approaches, he is a sure thing to win the silver medal and definitely make the cut, it would be brilliant to see him go well this week.
Who will be the Champion Golfer of the year?
Winning the Open Championship is the greatest honour in golf, bar none. To be able to call yourself the Champion Golfer of the year is such a huge thing to put on your CV and I have decided to pick out 5 players who I think may add that feather to their cap come Sunday afternoon at Hoylake.
Rory McIlroy – 13/2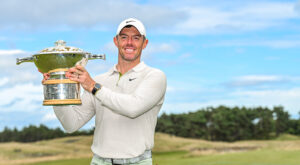 Last time the Open was held at this course, he was champion. Last tournament that was held on the circuit, he was champion. You surely didn't expect anything else but to see this man's name on the list? I'm one of many people who gets frustrated with the Northern Irishman and his lack of major victories since 2014 but I think the run is about to come to an end. When Rory starts a tournament well, you get the sense he is going to be there or thereabouts come Sunday afternoon which has been his Achilles heel at times having to shoot rounds like 63 and 64 to climb up the leaderboard on the final day. Having come so close last year at St Andrews, the drive to succeed surely will be there. Rory, I think it's your time to end this major drought and I would be quietly confident if I was to put my money on him this week.
Tommy Fleetwood – 20/1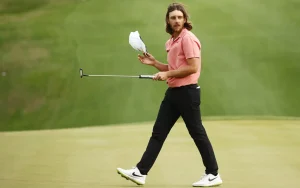 I've already gone over how I think this man has a chance this week and I will explain in more reason as to why I think people have value with him in this tournament. Fleetwood has a fantastic short game and has been a great putter on tour this year, with the amount of green side bunkers you'll see at Hoylake this week, I wouldn't back many players to gain as many strokes round the green as Tommy. If he can keep the ball in play off the tee I think he will be a real player this week and having those home comforts may come in handy for him when it comes to the business end on Sunday.
Wyndham Clark – 45/1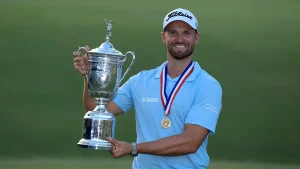 Another fine, fine player and already a major champion this year, the world number 10 has had a meteoric rise in the last 12 months. Playing some very impressive golf at times on the links of The Renaissance Club last week, I like Clark's chances this week due to how he handled the pressure when winning the US Open back in June and still comes in to this tournament very much under the radar, which I think he can use to his advantage. With an all round good game this year putting him 5th in the FedEx Cup standings he really has been one of the best players on tour this year. Is he good enough to win 2 major championships in one year, I think he is, will he do it? That's the big question.
Tom Kim – 40/1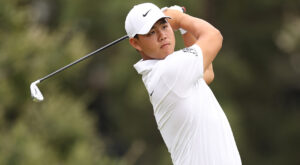 What a player the South Korean is, back in form after a shaky time around March and April, Kim comes in to this week after a solid showing at the Scottish Open last week and also a top 10 in the last major in the US Open, I think Kim will definitely be in contention come the business end of this tournament. People who have been to the practice days leading up to this weeks event have said that he has been taking aggressive lines when on the course, this could be a strategy that either makes or breaks his chances. Kim is that good a player that I will side with this being a good thing and as long as he keeps his cool, you may be looking at the youngest winner of the Open since Young Tom Morris in the 19th century.
Min Woo Lee – 55/1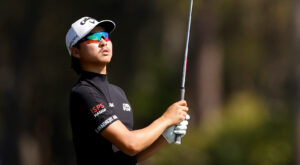 A player who I think may go well at a slightly larger price is the Australian, Min Woo Lee. A player who has really come on this year playing more times on the PGA Tour after spending his early career on the DP World Tour, Lee is now accustomed to playing with the worlds best. An outstanding putter who leads the tour this year in putting average, this will hold him in good stead in such an illustrious tournament with his only real weakness being his approach play. It's a Scottie Scheffler kind of scenario for Lee, if he was to end up in the top 10 in his approach play, you're looking at a potential champion and he may be a little more unknown to the casual golf fan, but for somebody who watches the sport every week, they will be aware the qualities he possesses.