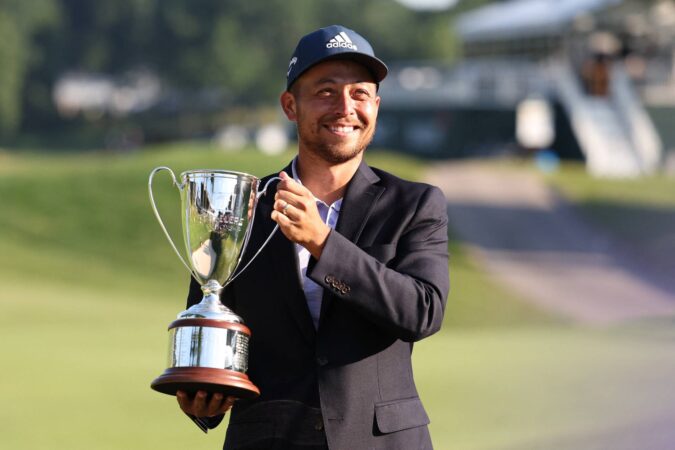 After Wyndham Clark's win at the US Open last week, the focus now turns to the Travelers Championship at TPC River Highlands where the reigning champion from last year is Xander Schauffele. The tournament has been dominated in the last few years by players from the home nation, with the last 6 winners coming from the USA, with the last non US winner being Russell Knox in 2016.
The tour is really starting to heat up for this year with players determined to make their respective Ryder cup teams and also make the end of year FedEx Cup playoffs, so once again it is a strong field coming in to the week which is lead by the World Number 1, Scottie Scheffler, a man who is still looking for his first win since the Players Championship back in March.
I have picked out 5 players again who I would look out for as strong contenders this week, some of which have had really strong campaigns and gone a bit under the radar and others who are at the top of their game and just struggling to get over the line for a win.
Tommy Fleetwood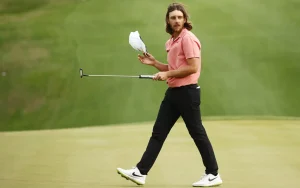 My first pick is the very much in form, Tommy Fleetwood. The Englishman has now broken in to the worlds top 20 after top 5 finishes at the Canadian and US Open in the last 2 weeks. Fleetwood is still looking for his first win on the PGA Tour but out of all players he looks the most likely to break his duck soon. I do believe that Fleetwood should have been braver in the Canadian Open and been a bit more bold in his playoff with Nick Taylor to come out on top that week and even before the playoff I think it was a poor choice to not go for the green in 2 and this is something I think, with the help of new coach Butch Harmon, Fleetwood will improve on and I think Fleetwood will be a winner on the PGA Tour before the season finishes and why not this week to break that duck?
Xander Schauffele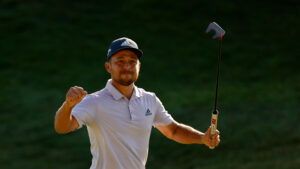 My next pick is the reigning champion, Xander Schauffele. Schauffele looked like a serious contender at last weeks US Open, equalling the lowest round ever shot at a US Open with an opening day 62, but it was the same old story for 'The X-Man' in a major who struggled to put 4 solid rounds together to get over the line and ended up in a tie for 10th at the tournament, something I am sure he will be disappointed with after such a strong start to the tournament. However, with a top 10 in the bank from last week and being the defending champion, I think Schauffele can use his course knowledge to his advantage to maybe pick up his first win of the season here this week in Connecticut.
Rory McIlroy
Rory, Rory, Rory… are you going to get over the line ever again in a major? Another great opportunity went begging for Rory last week at the US Open and with him being in such a great position all weekend, you do think that the Rory McIlroy of old would've been ruthless and put that tournament to bed going in to the back 9 on Sunday. I am very encouraged by the golf he has played this year and has been knocking on the door all season and his only win in 2023 being in the Hero Dubai Desert Classic beating Patrick Reed by 1 stroke on the DP World Tour. McIlroy is too good a player to not have a win on the PGA Tour in a season and I think he will have a point to prove after last week and he may use that this week and find himself victorious.
Min Woo Lee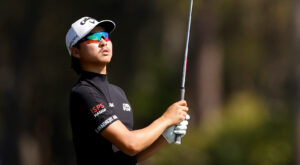 A player who has really impressed me with his game this year is the Australian, Min Woo Lee. 2 finishes in the top 20 in the PGA Championship and the US Open have shown that he can mix it with the very best in the world, a lethal putter, Lee I think is one of the finest up and coming players in world golf at age 24. Having a bogey free Sunday last week at the US Open, I think Lee will take confidence from that and being one of the first players to tee off this week, being in the opening group, he could set an early target for players to catch on the opening day and put himself straight in to contention for his maiden victory on the PGA Tour. My only concern would be the fact he has not won on any tour since 2021 when he beat Thomas Detry and Matt Fitzpatrick in a playoff for the Scottish Open.
Tom Kim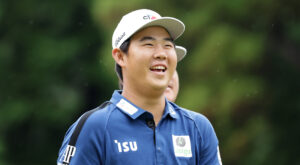 A man who seems to always be in a good mood, will be in an even better one this week after celebrating his 21st birthday with Scottie Scheffler earlier on this week. Maybe not having as good as year as he did last year when he burst on to the scene in such an impressive way, Kim is still a very good player and it would not shock you to see him top of the leaderboard come Sunday at River Highlands. With 2 PGA titles to his name, he is one of the 3 players on this list who can actually say they have got over the line in to the winners circle when it comes to winning on American soil and after his first top 10 finish in a major last week at the US Open, Kim can hopefully keep that form going this week and get his first win of the season in what is a high calibre field.