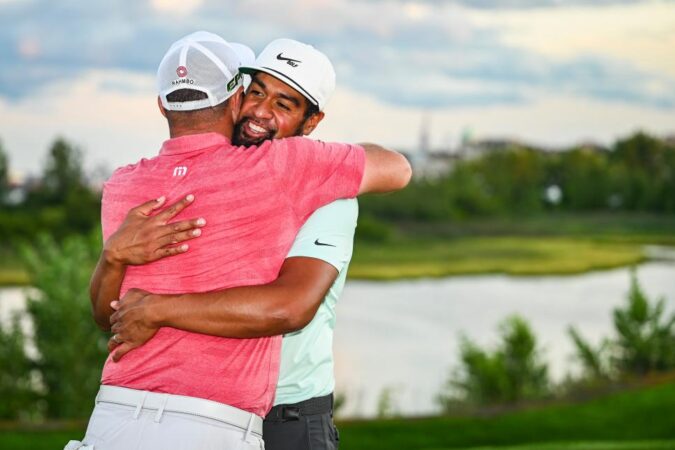 The Northern Trust was great. I loved every minute of it. Right up until the very last one anyway. That was a huge kick in the balls. Overall though, great entertainment and a nice story with Tony Finau finally returning to the winners circle.
Even the practice days were fun this week as we had Phil finally getting his match with Harry Higgs after weeks of back and forth foreplay between them. Phil (and his partner Joel Dahman) won, obviously. This one was over as early as the first tee when Phil casually said "I'm playing a Callaway ball with a logo of me jumping. It's from when I won the Masters. What are you guys playing with?"
What is it the cool kids tweet these days? "Hello, is that the police? I'd like to report a murder". Feels appropriate here. Phil's such an alpha.
Phil was then keeping us all updated on how the match was going by posting on social media between holes. I said last week Bryson should get 50% of that $40m Player Impact Programme cash the tour are handing out. The other 50% needs to go to Phil. Not that he needs it now, but he might do in the future when his game can no longer back up his mouth and he's still wanting to take on all the young bucks for money.
The more Phil plays in these events and finishes absolutely nowhere, the more his win at the PGA seems all the more remarkable and historic. Missing cuts and finishing outside of the top 60 is what a 51 year old should be doing so there's no shame in what Phil has done since winning at Kiawah. What he did there was the complete outlier.
And yet, call me crazy but… I still think he's got another Masters in him.
Round One was eventful. Rahm and JT tied for the lead on -8 and Bryson shot an even par round that included only… wait for it… TWO pars. That's amazing. I wonder what the record is for fewest pars in a round by a tournament pro? I don't mean when someone like John Daly has basically given up and is doubling every hole just trying to get to the finish line in under an hour. I mean a proper round that isn't miles over par.
I'd look it up but I'm not that interested and besides, I'm notoriously lazy, at least according to my wife. And parents. And my friends. And all my old school reports.
It was actually my wedding anniversary this week and neither my wife nor I remembered until one of her friends texted congratulations. Her response? "What is it, 12 years? I can't believe I've stayed with you this long as you're the laziest man I know." I should have hit back with something scathing and witty but the truth is I couldn't really be bothered.
I'd argue that I'm only lazy when it comes to things I don't have an interest in. I'll carry my bag around a golf course for four hours in blazing sunshine so I can't be that lazy. I'm just a complex character that needs to be stimulated, that's all.
Anyway, round two was wild as Jordan Spieth roared back into it with a 62, as did Xander who matched it. JT was +3 on the day at one point but battled back to stay within striking distance of Rahm. Surprisingly though, he never really contended over the final two days. Neither did Spieth or Xander. It was a weird tournament with some mad up and down scoring.
Round three belonged to me and Cam as we shot 60 to move into a tie for the lead with Rahm. I had money on the big Spaniard too but there's no 'we' with me and Rahm, not when Cam is in contention too. I love Cam Smith. I may have mentioned this before.
There would be no play on Sunday and there was some doubt as to whether they could even finish the event on Monday. Fine with me, I had backed both of the co-leaders so if the tournament ended early I couldn't lose, no matter how they decided to determine the winner.
I was hoping it would get abandoned and when there was a four hour delay on Monday I liked my chances. Unfortunately they were able to finish it and to make matters worse I had to stay up well past midnight to see it to its conclusion. That's fine when the result goes your way but not when it ends with your still beating heart being ripped out of your chest. For the second time in three weeks, I might add.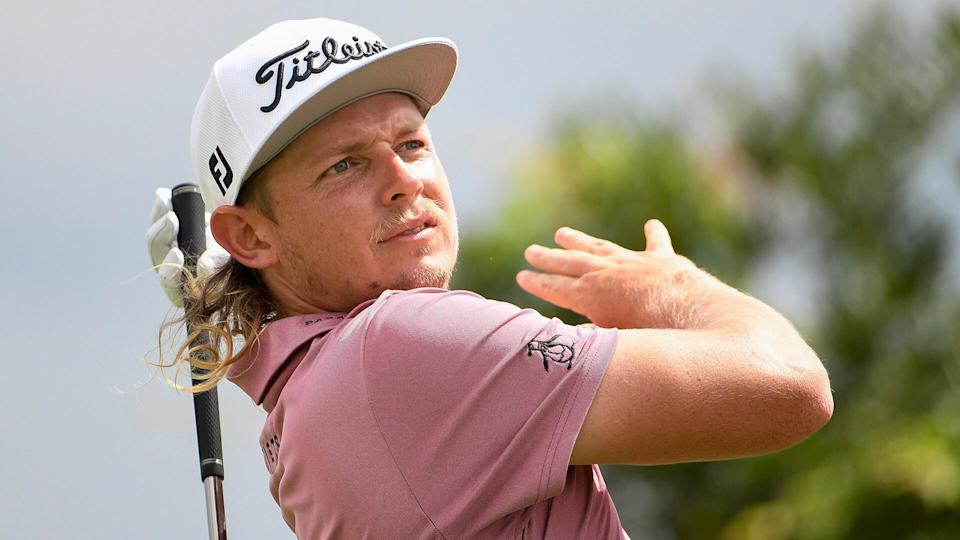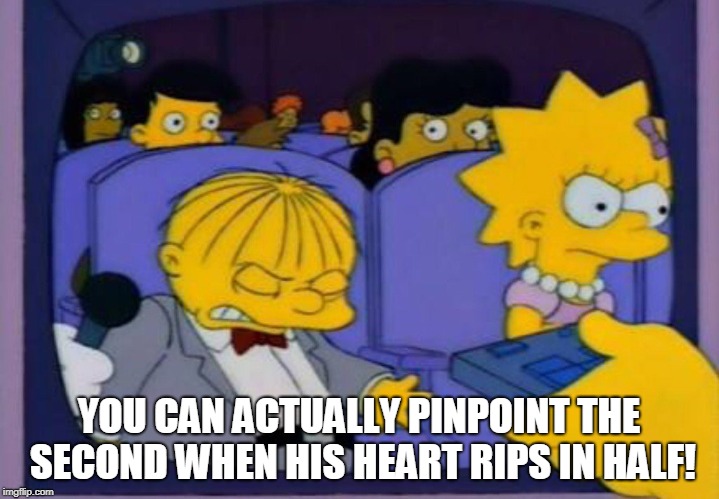 Cam, Cam, Cam, Cam…. What the hell, son? Just like two weeks ago, he'd done all the hard work to get himself to the top of the leaderboard but once again he undid it all with a wild slice off the tee and just like that, game over. At least make Finau go and win it. Don't just hand it to him like that. Jeez.
So another gambling hard luck story for me but it's double the pain when it's Cam because it's not just about the money. I'd be rooting for him anyway. I'm disappointed and angry with Rahm whereas I'm just disappointed for Cam. I'm not mad at him, he's my boy.
I just feel bad for him that he didn't win as he's knocking on the door all the time. We know he doesn't care about the money be cause he proved that three weeks ago when he went balls out for the win instead of playing it safe and protecting his prize money, but he showed that again this week when he was asked what he'd do if he won the $15m prize for winning the FedEx Cup.
"I don't know, I'm pretty set, to be honest," Smith said. "I'm good. I'm good with what I've got. I don't know what I'd do, to be honest. Maybe some more fishing equipment."
There will never be anyone to replace Payne Stewart in my golfing affections, but this little guy with the mullet, ratty moustache and magic putter is as close as anyone is ever going to get.
He's one of the most entertaining players out there currently as when he gets on a roll he can shoot the lights out and his short game is unreal. The problem is that his driving is so erratic I just can't relax when I'm watching him. When he's on or around the green I expect good things to happen. When he's got the driver in his hand I can hardly watch. Makes me wonder if Phil was over in Brisbane about *checks Cam's date of birth* 29 years ago.
I can't get over how bad that drive on the first hole of the playoff was. It must have been sixty yards offline at least. You just don't expect to see someone at his level do that. I usually take a perverse pleasure in the pros producing the kind of pathetic crap the rest of us do but not when it's my boy Cam. That just made me feel sad.
Finau was a worthy winner though and after all of his near misses and the ridicule he's had I'm pleased for him that he's got one over the line, especially as everyone on tour says what a fantastic fella he is. I wish his success hadn't been at mine and Cam's expense but at least Finau will no longer have to endure the "Top Ten Tone" and "Fony Tinau" jibes. Not unless he goes another five hundred starts or whatever it was before his next win.
He's also assured himself of a spot on the Ryder Cup team and saved Steve Stricker from having to waste a pick on him. Now he can use that pick on Phil. Come on Steve, you know it makes sense.
Patrick Reed's chances took a big hit this week though when he was hospitalised with pneumonia. It's a pretty serious ailment but Reed will be fine as he can cheat anything, even death. The Ryder Cup would be less interesting without him so here's hoping for a full and speedy recovery for the Diego Costa of golf.
One final Ryder Cup related point. Bryson has entered the world long drive championship which begins the day after the Ryder Cup. There's probably no harm in that but it depends how seriously he is taking it. If he's going to show up, sell a few autographs and hit some drives just to raise the profile of the event then that's perfectly fine.
What if his ego kicks in though? Ok, I'll rephrase that. It's Bryson – his ego is going to kick in. He's not going to want to finish last so you have to assume he's been preparing for it. But here's the thing. If he's been training for long drive then he's using a different swing and a different driver to what he'd need for regular golf, which may explain why he's been so inconsistent of late.
We don't know if he has because he's still not speaking to the golf media after they 'accurately' reported what he said about not getting vaccinated. Maybe he'll end his silence and speak to them this week. God I hope so, as he's bound to say something stupid as the big sap just can't help himself. Imagine if he starts dicking around trying for extra distance during Ryder Cup week though. That will go down like a fart in a spacesuit and you know half of that US Team won't be able to keep it off social media as very few seem to like him. They'll be drawing short straws for who partners him in the foursomes. I think Spieth seems to like him though, and that would be one hell of a fun pairing.
One last thing on this week. Rory just looked…. I don't know, just really average and disinterested. He's just dropped out of the world's top 15 for the first time in 12 years and he threw his 3 wood into the trees on the 9th tee in a fit of temper after a bad shot. He says he's "mentally and physically exhausted". Petulant, under-achieving, unable to live up to expectation and former glories…. he's turned into Arsenal. He needs to snap out of this sharpish as there's a Ryder Cup to win. Let's hope he shows some signs of life this week. I won't hold my breath.
Anyway, picks for this week…. Rahm will probably win it as he'll be steaming after blowing it this week and he's just clearly better than everyone else out there at the moment. I'm not backing him at 6/1 though, just not worth it at those odds. Those are Tiger in his prime odds.
Obviously I'm backing Cam again and I'll also have a cheeky little quid on him being first round leader as it would be just like him to shoot the lights out after what happened in the playoff. You can't keep Cam Smith down. He's just like an enthusiastic, excited little puppy.
I'm also going for Morikawa (great value if he putts well), Finau (golf tournaments are like buses, you wait ages for one and then another comes along straight away), Sam Burns and as an outside bet I'm taking Tom Hoge each way.