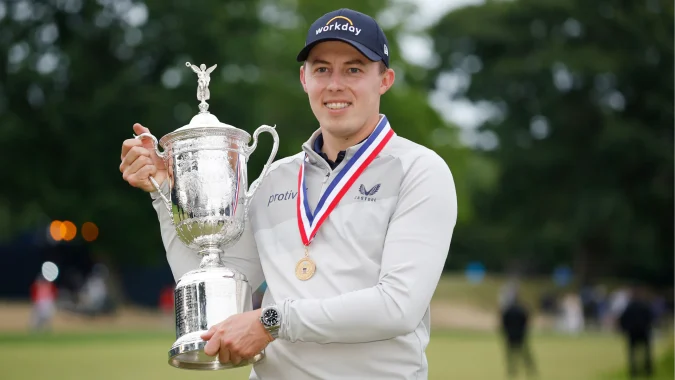 For the first time in the event's history the US Open will be held at the par 70, Los Angeles Country Club this week which looks to be as ever a stern test of anyone's game, as is to be expected at a US Open. The reigning champion of this event is Matthew Fitzpatrick who beat Will Zalatoris and Scottie Scheffler by 1 stroke last year at Brookline after a wonderful bunker shot on 18, which I thought was the shot of the season last year.
The real glaring stand out of this course looks to be the length of two of the par 3's on the course, with one being as long as 290 yards to the pin! Add on to this the length of the rough and huge sloping fairways, and whoever wins this week will have to bring their A game all 4 days because it could take just one hole to derail any chances of a win this week.
There are 5 players I do believe will be the big contenders this week, but it will be a case of digging in and winning it tough.
Scottie Scheffler
My first prediction unsurprisingly is world number 1, Scottie Scheffler. The man is an absolute master ball striker and leads basically every stat when it comes to driving and iron/wedge play.
The only thing that lets Scottie down seems to be the putter and by the looks of things, this is something Scheffler has changed coming in to this week.
A winner of the Masters last year and also the Players Championship this season, Scheffler is no stranger to winning big tournaments and has an aura of inevitability about himself when contending at that level.
Brooks Koepka
My second pick is the last winner of a major, Brooks Koepka. Koepka was incredible at the USPGA and even ran eventual winner, Jon Rahm close at the Masters back in April.
A wise golfer who doesn't make mistakes, Koepka is a fantastic major championship player having already gained 5 titles on the big stage, 2 of which being back to back wins in the US Open.
I love Koepka's chances this week and if I had to say one of these players was my top pick for the week, I would go for Brooks due to his prowess in major championships, Brooks can do it tough and no course will faze him.
Collin Morikawa
Coming in next is the very likeable American, Collin Morikawa, already a 2 time major champion himself, Morikawa definitely has the pedigree to win a tournament of this magnitude.
Morikawa has 2nd in strokes gained when approaching the green this year and with danger all around the greens, a man who can put the ball into the heart of the green is a player I would like the chances of this week.
My only concern is that he has not won any of the 17 events he has played this season and it can be tricky to get this far in to a season without that form and turn it round in an event as big as this. However, when you're as good as he is, anything can be possible so do not rule Collin out this week!
Viktor Hovland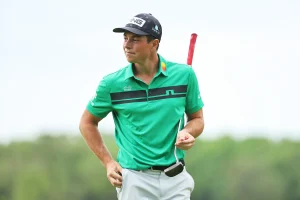 Probably the most consistent player on tour the last few months and finally finding himself in the winners circle at the Memorial a fortnight ago, Viktor Hovland is the only player on this list yet to win a major championship.
Hovland can find distance off the tee for someone of his frame and comes in to this tournament with all sorts of confidence after his win at Muirfield over Denny McCarthy.
Good performances at both The Masters and The USPGA will give Hovland a boost knowing he has been in the right area of the leaderboard on both occasions in majors this year and this might be his time to go one further and from a Europeans perspective, Viktor looks to be going in to this tournament with the best chance of bringing home the silverware come Sunday afternoon.
Bryson DeChambeau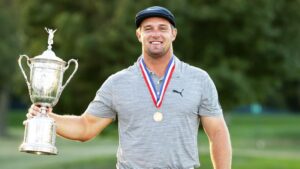 The final one of my picks may be a bit more of a wildcard in comparison to the other 4 but a player who I saw a new version of at the USPGA last month and that is the big hitting Bryson DeChambeau.
You look at the length of some of the holes this week and you think that maybe only Happy Gilmore would have the advantage that DeChambeau does off the tee, a man who is not afraid to crush the ball and go for it, he could gain a few strokes on the field by going for that strategy this week.
My concern would be if the driving was to become erratic as then DeChambeau would be in all sorts of bother. Keep it in the short grass and you have a chance, put it in the long stuff and you're in for a very very long 4 or on that occasion, probably 2 days, but with Bryson being a past winner of this major I would certainly not write him off.
What about Max?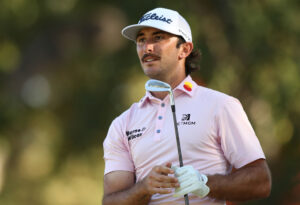 People may wonder why Max Homa is not on this list after shooting the course record (61) at this very place when in college and my answer to those people would be, I'm not very impressed with his record in major championships.
If Homa can get over the feeling of playing in majors then he has every chance this week, a man who is no stranger to winning in the state of California, Homa will have gained himself a fan base who will make sure to give him the backing if he makes his way in to contention.