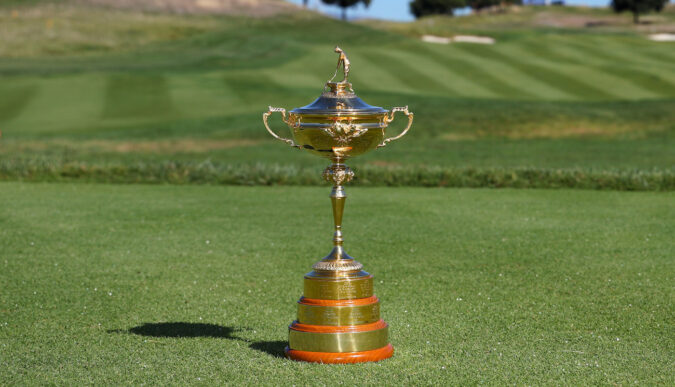 With the PGA and DP World Tour seasons well underway, we now find ourselves at the business end with the small matter of a Ryder Cup on the horizon. After USA's 19-9 humiliation of Europe at Whistling Straits in 2021, Europe will look to regain some more pride on home soil at Marco Simone, being the first Ryder Cup to be played in Italy.
I have decided to predict the 12 players who I believe will be Europe's best choice to regain the trophy and stop what looks to be a remarkably strong US team.
Jon Rahm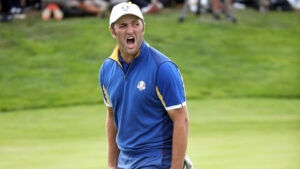 The 2023 Masters Champion will go in to this Ryder Cup as Europe's main man, bringing the Spanish flair to the team which has always been successful, there is no way there is a Ryder Cup played this year without Rahm in it.
Having already made 2 appearances for Europe and famously taking down Tiger Woods in singles in 2018, you will imagine Rahm will play all 5 matches on offer in this years renewal as plenty of players will feed off his energy which will improve any players game.
Rory McIlroy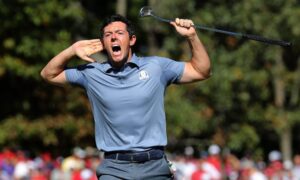 Probably Europe's best Ryder Cup at this present moment in time, McIlroy is once again a certainty to tee up at Marco Simone. The world number 3 is a fierce competitor and is not shy in showing emotion on the course when it comes to this competition, an example of this being his duel with Patrick Reed in 2016 which was a match of the highest quality with both players bringing their A-game to the course that day. I also believe McIlroy will play all 5 games and I will also detail later on who I think he would be a great partner for.
Matt Fitzpatrick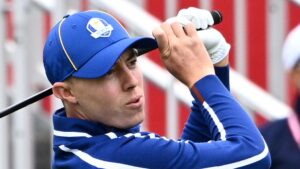 How does this guy not win more tournaments? I think Matt Fitzpatrick is one of the best players in the world on his day and after finally breaking his duck on the PGA Tour in 2022 with a win at the US Open, will definitely be selected to be in the team for this years renewal.
A fantastic driver of the golf ball, Fitz will be a brilliant asset for the European team even though he has said himself he needs to improve his record in Ryder cups. 2023 Fitzpatrick is a far better player than 2021 and 2016 Fitzpatrick and he is another player I think Europe will lean on to come up big in Italy.
Viktor Hovland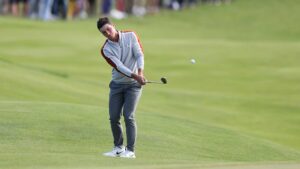 The likeable Norwegian is another player who has played himself in to the team with a fantastic run of form in 2023, winning the Memorial tournament at Jack's place after coming close on a number of occasions.
Another player who can hit the ball a mile, I think Hovland is a player both teams would want playing for them this year, as I feel if he was from across the Atlantic, he would also be a certainty for the US with this years form.
Tyrrell Hatton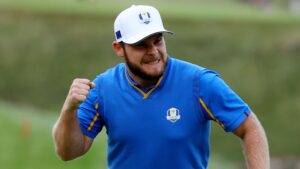 Another player who probably should win more tournaments, Hatton will more than likely find himself as a member of the team come September. Hatton is a player who can get quite hot under the collar to say the least so if he can transform that into passion, he could be a real asset in this tournament as well as him being a fine player when he gets his game going.
I would pair Hatton with Fitzpatrick as I feel the calmness of Fitzpatrick would be a good mix with the fiery passion of Hatton and could be a match made in heaven.
Tommy Fleetwood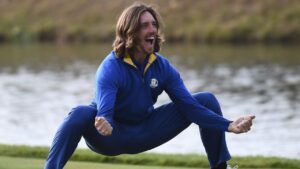 There is no way that Fleetwood will not play in the Ryder Cup this year, having a strong year himself on the PGA Tour playing some of the best golf he has ever played and combine that with his excellent showing last time out on home soil, there would be uproar if Fleetwood was not selected by captain Luke Donald for this years renewal.
Once again a passionate competitor I feel like his putting and short game would compliment the afore mentioned Rahm as a good pairing as I do not believe Francesco Molinari will be selected on this occasion.
Justin Rose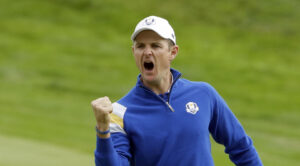 A seasoned campaigner, Rose already has a stacked CV when it comes to the Ryder cup. His most notable moments being a what seemed to be impossible putt vs Phil Mickelson in 2012 and a corker of an approach in his singles game in 2014 against Hunter Mahan.
Rose will be a force to be reckoned with after a very impressive campaign on the PGA Tour and a campaign I believe will become more impressive as he is my choice for the upcoming Open Championship, this would give Rose a boost going in to the tournament and as he has played alongside Luke Donald in plenty of Ryder Cup's, the captain will know all about his qualities.
Shane Lowry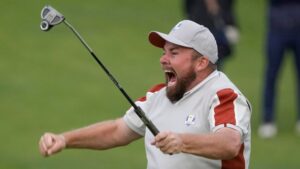 A rare shining light at Whisting Straits, the Irishman is the next of my selections. With a competitive attitude and a likeable personality, Lowry will be just as important off the course as he will be on it. The ideal partner for good friend, Rory McIlroy, I will imagine that Lowry will be at the forefront of Luke Donald's mind when it comes to who will be his trusted players for the 5 sessions and people who have a good relationship with others in the team.
With a lot of Europe's experienced players now unavailable due to their allegiances to the LIV tour, Donald will want to use tried and tested pairings and I believe McIlroy and Lowry could be the strongest of the lot.
Adrian Meronk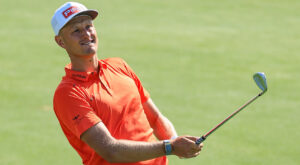 My first rookie for this year is Adrian Meronk. The tall, impressive pole has definitely put himself in to contention for a place at Marco Simone with his long drives and all round impressive play on tour this year on both sides of the Atlantic.
A player I tipped to make the team at the start of the year and a tip I will definitely be sticking to after continuing the form I knew he was capable of after a very strong 2022, I would look out for this man's name in the upcoming Scottish Open and a player I am looking forward to watching in person in the upcoming Open Championship at Royal Liverpool.
Victor Perez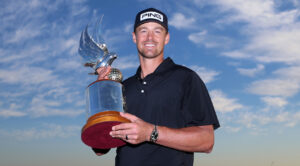 The talented Frenchman has been one of the best performers on the DP world tour for a few years now and I think it is now time for him to make the step up in to the elite company of players. It looks to be between Perez, Meronk and Yannik Paul who will be the last automatic qualifier from the European Points Total and I do believe the latter will sadly miss out on the team with both Perez and Meronk being selected either automatically or through a captains pick.
With only one win this calendar year, Perez will want to pick up a bit more form and there is nowhere better to start than the upcoming Scottish Open in a very strong field.
Sepp Straka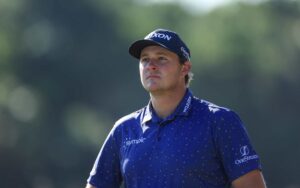 A player who is really starting to find his feet on the PGA Tour, the Austrian is doing himself no harm in gaining a place on the team for this year. Now ranked 27th in the world after his recent victory at the John Deere Classic and his first major championship top 10 at this years PGA Championship, Straka will be there or thereabouts when Luke Donald is selecting his captains picks for this years tournament.
Ludvig Aberg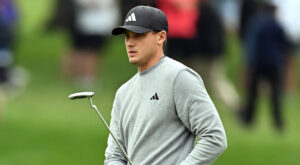 This years Ryder Cup may come a little early for the very promising Swede, however I would be willing to give him a go and see what he can do. Starting to impose himself on the PGA Tour with his first top 5 finish at the recent John Deere, Aberg looks a certainty to be in future Ryder Cup teams. If he was to be paired up with an experienced player such as Justin Rose who could ease the youngster in to the tournament atmosphere, we could see the start of something really, really special.