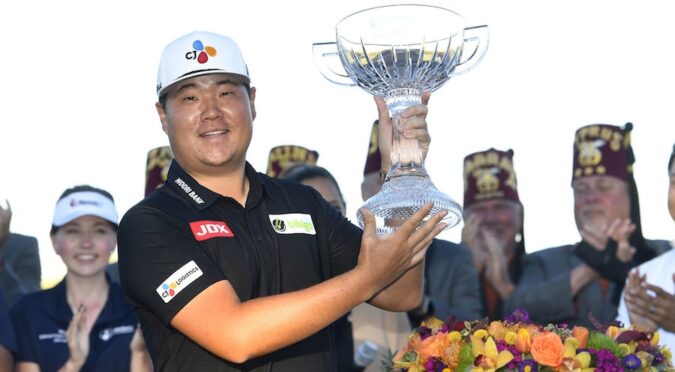 There was a report last week that Padraig Harrington 'blundered' at the Ryder Cup and had to change his opening day foursomes pairing two days before the event. The story goes that Lee Westwood and Paul Casey were supposed to play together, with Viktor Hovland and Matt Fitzpatrick also being paired. They all use Titleist, but some use ProV1 and others use ProV1x. Apparently this is enough to make the pairing unworkable.
I don't buy this at all. Firstly, there's no way Padraig wouldn't have known about that. Secondly, if he did only find out two days before, that's hardly the same as discovering it 10 minutes before they were due to go out. It's still plenty of time to organise practice rounds. But mostly, this notion that the world's best players can't play with another ball just blows my mind. I know there's a difference between one ball and another, and it might account for slight variances in club gapping, but any player who says "Sorry, I simply can't use a regular ProV1" shouldn't be on the team in the first place.
Just get on the range with your twenty grand launch monitor hit ten balls with each club, then hit ten of the other ball with each and see what the difference is. Today's golfers are so pampered and precious about this kind of thing.
Then again, I say that as someone who plays whatever ball I pull out of the bag on the first tee, and then whichever one I might find in the trees on my way around. So yeah, I'm probably qualified to comment on this.
We also had the uproar after the authorities outlawed any driver longer than 46 inches for competition play. What am I missing here? I don't know why they've banned longer length drivers and equally I don't know why so many people are upset that they have. Who even uses them? Long drive professionals and really tall people from what I can tell. Even Bryson doesn't use the 48 inch driver. He dabbled but it wasn't for him. It feels like this decision is a pre-emptive move in case Bryson gives it another go and start hitting it 500 yards rather than just the 400.
I have no real opinion whether they should limit the length of driver shafts or not, but it doesn't really seem fair on the really tall golfers who actually need the longer length clubs and now may find themselves unable to use them in club comps. Personally I feel that if they're banning super-length clubs they should start with putters. It just never looks right when I see Adam Scott with his broom handle or Bryson with his big stiff armlock monstrosity.
But enough of all that. Let's get to what happened on the course. Full disclosure; I barely saw any golf over the weekend. I saw maybe half an hour of the Shriners and nothing at all of the Spanish Open. It's just hard to find motivation to watch golf when I haven't bet on it and it's hard to make picks when I haven't been watching.
I feel like the 2021 season ended after the Ryder Cup and yet tournaments are still happening every week and we're actually well into the 2022 season even though it's still only October. Why is there no real off season for golf? Sure they get December off, but it's not really a proper break is it, especially as half of that is the holiday season anyway. Seems a bit daft really. Still, if there was an off season what the hell would Sungjae Im do with himself? He never has a day off, let alone a week.
That guy is a golfing machine. In fact, I think he might actually be a golf robot designed by the Koreans and they've sent him over to the PGA Tour as some kind of experiment. He never takes a tournament off and he never seems to miss cuts, but he rarely wins either. And that slow motion take away is unlike anything I've seen from any human. He did win this week though after a lights out 62 on Sunday so maybe they've tweaked the software?
Seriously though, I'm a Sungjai fan and I was happy to see him win. I bet on him loads last year and even though he never once came close to winning me any cash I never held it against him in the way I did with certain others who shall remain nameless *cough* Rickie *cough*.
I love that he plays every single week and it's genuinely jarring to me every time I hear his age. I mean, I know he's only 23, but when you hear that he's only 23 it still makes you do a double take as it just doesn't seem right. It's almost as unsettling as when they say how many tour wins he's had. This was only his second? No way can that be right.
Meanwhile, over in Europe, a Spaniard won the Spanish Open but it wasn't the Spaniard everyone thought it would be. Jon Rahm played, he shot 63 in the opening round but then he didn't win. In fact, he didn't even make the top ten. He was T17 in the end. Rafa Cabrera Bello won it in a playoff when he overcame another Spaniard, Adri Arnaus.
After the success of Danny Willett last week at the Dunhill and now Cabrera Bello this week, are we seeing former Ryder Cup players who had lost their way a bit getting themselves on track for Rome in two years? He was unbeaten at Hazeltine in 2016 and looked like he had a big future, but he hasn't made either of the last two teams. He's 37 so should still have some good golf left in him.
So based on this small sample size of two weeks, I'm now convinced that the drubbing Europe got at Whistling has put fire in the bellies of every golfer who has ever played on a Ryder Cup team and they're all now utterly obsessed with regaining their best form to take back what's ours in two years. I'm half expecting Monty to show up and destroy everyone at Valderrama this week.
I'm going to be like this every week now I reckon. Looking at players winning on the European Tour and then kidding myself they're about to go flying up the world rankings and then regain the Ryder Cup. I'm not holding out as much hope for Cabrera Bello as I am for Willett though. Beating Rahm on Spanish soil would be a lot more impressive if he too wasn't Spanish.
There's another event in Spain this week and I've thrown a fiver on Rahm to win. My logic being he's not playing two events in his homeland without winning one of them. He's too good. I've also had a little each way bet on Arnaus too as he was 30/1 coming off a playoff loss last week.
A lot of the big dogs are back in action over the pond this week too. I wasn't going to bet on it as I'm not really feeling it yet. I've got tour golf fatigue which tells me I'm definitely more Rory than Sungjai. Speaking of Rory though, I'm absolutely betting on him to win. This is absolutely a heart over the head bet as I'm betting on him solely because he cried after the Ryder Cup. Another heart over head bet is my neighbour Tommy to win. It's going to happen eventually so why not this week?
I've got Mav McNealy too at 60/1 and obviously I'm betting on my boy Cam Smith. It's compulsory now, I'd feel disloyal if I didn't. Got him to win at 28/1 and also had a cheeky quid on him as first round leader as well as a little go on Rasmus Hojgaard, who has flown over to try to his luck on US soil. If he wins there'll be no containing my Ryder Cup chutzpah.